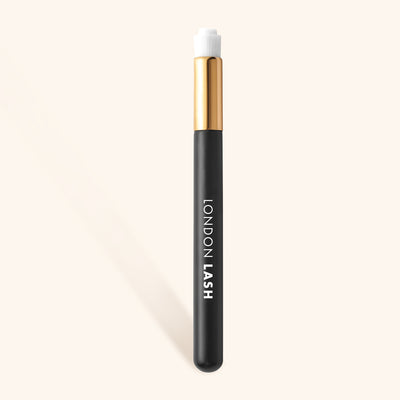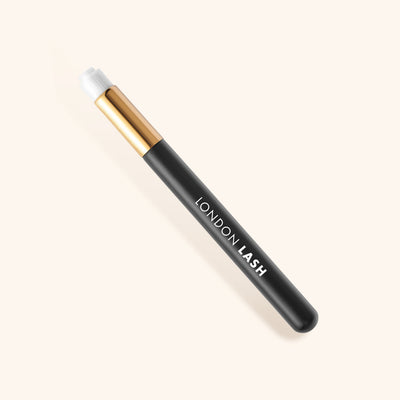 Write a review for this product
Lash Cleansing Brush
$4.00
All item prices are final and inclusive of sales taxes where applicable.
Hands up if your clients STILL show up to lash appointments with make up on?
If your hand is currently up, we truly feel your pain.
Whilst we can't perform a spell that ensures your clients arrive with make-up free lashes, we can provide you with the products to make the cleaning process a LOT easier!
Wash Away the Day with our NEW Lash Cleansing Brush!
Our Lash Cleansing Brush guarantees a deep, gentle cleanse by hugging the lash line. The soft synthetic fibres of the brush encase themselves around the entire lash, NOT just the surface, providing a 360 degree deep cleanse!
Make-up does not stand a chance!
How to Use
As part of your pre- treatment Routine: 
Dispense a single pump of

 

foam cleanser

 

onto the back of your gloved hand.

Take the lash cleansing brush and massage the cleanser gently into the lash line in circular motions.

Rinse the lashes with cool - lukewarm water or saline solution and pat dry
As part of your after-care routine:
Use with our

 

foam cleanser

 

or your desired lash shampoo.
Take the lash cleansing brush, work into the lash line and eyelid in gentle circular motions.
Once make up has been broken down, rinse product from your eye and carefully pat dry the area with a towel.
How to Clean
After use, gently rinse under lukewarm water to rinse product from brush
Gently Squeeze any excess water from the brush 
Leave brush to dry
If brush requires any additional cleaning, gently cleanse bristles with make up brush cleaner or shampoo, rinse and leave to dry.
 Product Details:
Length of brush handle = 14cm
Diameter of brush head = 1cm